 Zapewniamy sprzęt do kompleksowej organizacji stref kibica na Euro 2020.
Zajmiemy się dostarczeniem:
solid construction
outdoor and indoor LED screens
large screens (86- and 98-inch)
sound
lights
Thanks to this, you can organize a fan zone both in the bar and anywhere outside!
Together with Trendee sp.z o.o. we will provide you with the necessary furniture and accessories that will allow you to enjoy the match in the highest comfort.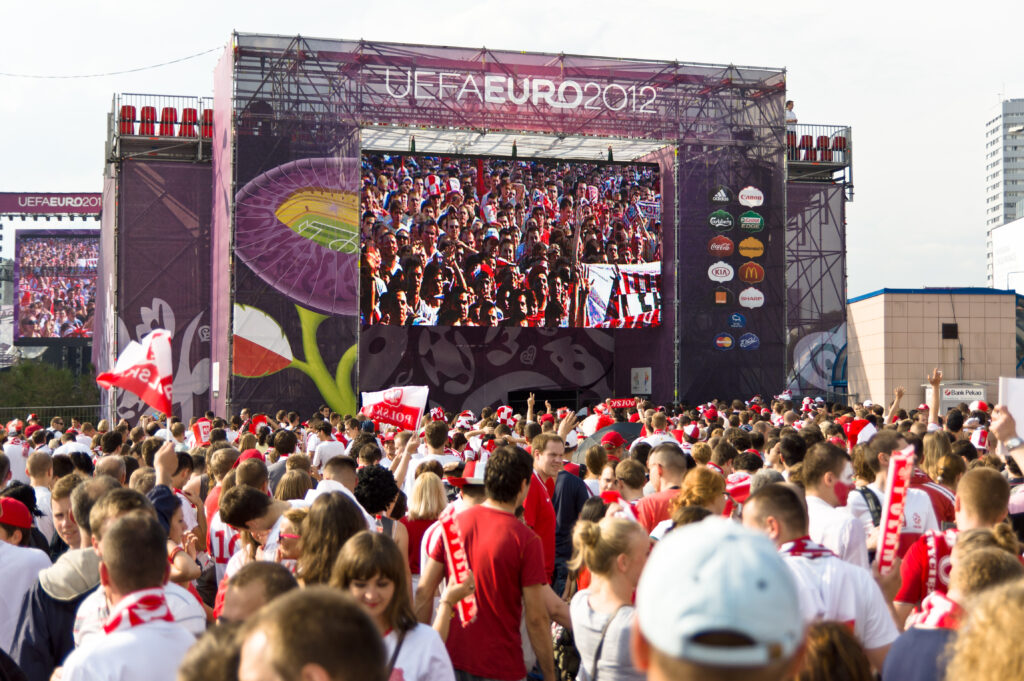 author: Adam Kliczek, http://zatrzymujeczas.pl (CC-BY-SA-3.0)