Multimedia support for events
.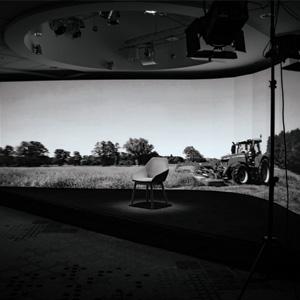 Our specialists offer you comprehensive services in the field of professional preparation and multimedia support of events such as corporate meetings, training courses or team building events.
During each cooperation undertaken in this regard, we give the customer one hundred percent of our commitment and full professionalism, so that the result of our actions is his full satisfaction.
What we can provide you with is the comprehensiveness of our activities, which is supported by years of experience and skills as well as knowledge in the field of multimedia, event organization and new technologies.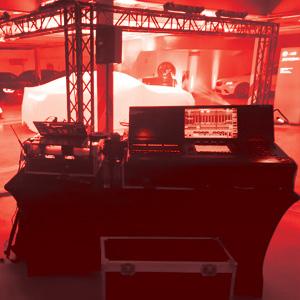 Creativity

and

innovative approach
The duo that guides us through our projects is creativity and out-of-the-box thinking, as well as high-tech equipment that makes innovative solutions possible.
Thanks to this approach to work, we are able to create exactly what is born in the imagination of our customers, thus meeting all their requirements and expectations.
We are experienced specialists who, despite many years in the industry, do not close ourselves to novelties and unusual paths of solutions. We are constantly developing our skills, expanding our knowledge, as well as retrofitting our machinery park and warehouse stocks.

Perfectly tailored

multimedia set up

for corporate events
We begin each cooperation with a conversation with the client, getting to know exactly what their expectations are, their industry and the specifics of the market in which they operate, in order to then best match the project to their needs.
We refine the concept that is born in our heads, during creative brainstorming, and then show it to the client. When the client accepts the project, we proceed - we make a comprehensive realization plan, look for optimal solutions, complete the equipment and crew.
Whether we do only small multimedia touches for a particular conference or a comprehensive setting, we work at the same top level.

Professional multimedia service of training for employees
The organization of any type of event is a task that requires action in many different fields. In order for it to remain in the memory of its participants for a long time, it should be perfected to the very last detail, in every respect.
We know how much it takes from the organizer to oversee all the elements that are being implemented simultaneously, so we will ease your workload as much as possible, not only in terms of planning and installation, but also in terms of mutlimedia service for training or business meetings.
This is because, along with our high-tech equipment, our experienced professionals appear at the venue and remain at your disposal throughout the event. The technical members of the SQM team are in charge of installing all the elements of the setting, thoroughly checking them, operating them, as well as supervising and catching any irregularities, which they then promptly correct.
Thus, as organizers of various types of events, you do not have to deal with matters of sound or lighting, thus focusing solely on fun and entertainment.
If you are interested in cooperating with SQM, we invite you to contact us - we will do our best to make your event more glamorous and long in the memory of all its participants!