Permanent AV installations
.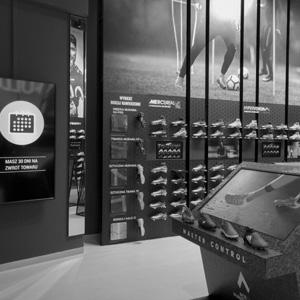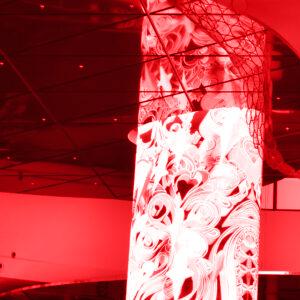 Top-notch, impeccably functioning equipment and innovative technological solutions, our one hundred percent commitment and unflagging professionalism - all this we are able to guarantee you during the planning, creation and installation of permanent AV installations.
In addition, we also guarantee constant, hassle-free contact with our experienced professionals who will watch over the quality and correctness of our installations.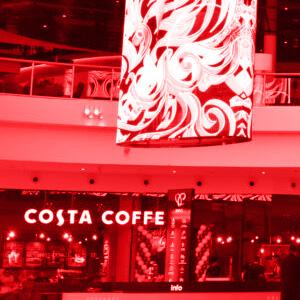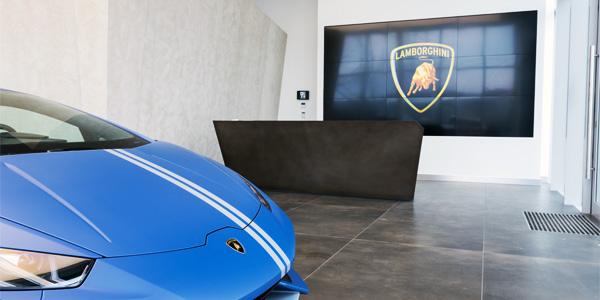 We offer excellent permanent AV installations that will upgrade the appearance of a store or gallery, but also the company headquarters and many other places.
We take an individual approach to each realization, trying to optimally match the applied solutions to your needs and expectations, but also the capabilities and dimensions of the location.
We take into account both its square footage and height, as well as and acoustic conditions. Thanks to this, we are able to guarantee the best possible fit of the made fixed audiovisual installations to the given place.
One realization in the field of permanent AV installations that we are particularly proud of is our project, located in Posnania, the largest shopping center in Poznan.
The immense amount of knowledge, experience and work we put into the project allowed us to impeccably install more than a hundred state-of-the-art carriers that perform their tasks perfectly.
The project also included high-end LED screens, including our icing on the cake - Europe's largest transparent elliptical screen.
In addition, we have also installed interactive elements - video walls and tablets, allowing mall customers to quickly find the store or assortment they need.
In addition, in one of the stores, we installed interactive screens that communicate with RFID reader-equipped smart shelves.
Synchronized databases of the central warehouse and the store warehouse make the customer instantly learn about the availability of goods. We integrated the system with an e-commerce platform.
The interactive equipment was based on a digital signage system and Scala software.
AV multimedia installation project

C.H. Posnania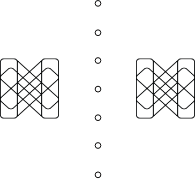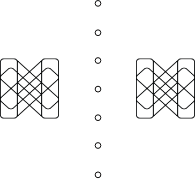 Role of permanent

AV installations
It might seem that permanent audiovisual installations are only an ornament to a place, thus performing only aesthetic functions.
In reality, however, they provide much more. Properly enlivening, lighting and upgrading the retail space effectively encourages potential customers to stay in the store and, consequently, take an interest in the assortment on offer.
In turn, the interactive elements of the installation make a store or service point, but also a museum or corporate headquarters, much more user-friendly and intuitive. This, in turn, also realistically translates into the level of satisfaction and trust of customers, visitors or employees of a given place.
AV installations also work well in many other places, where they too can strongly improve the performance of particular activities or communications.
These types of solutions are also found in modern showrooms, conference rooms and showrooms, but also in museums, clubs and schools, kindergartens and children's playrooms.
Increasingly, interactive installations can also be found in restaurants, where they allow users to instantly check the restaurant's menu and make an order without having to wait for service.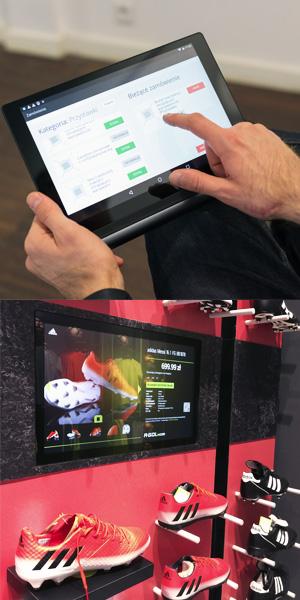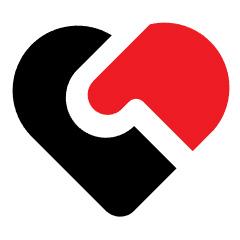 We will make for you modern, intuitive to use and reliable permanent audiovisual installations.
We guarantee full professionalism, commitment and constant contact with our specialists at each stage of cooperation.
In addition, after the installation is completed, we also remain at your disposal to make the necessary repairs in no time if any irregularities arise.
Thanks to years of experience, creativity and high-tech equipment - excellent LED screens, professional sound and lighting systems - we are able to guarantee you the highest quality of service and the installation itself, and thus your 100% satisfaction.