Organization of hybrid events - offline & online
.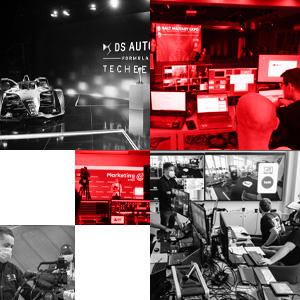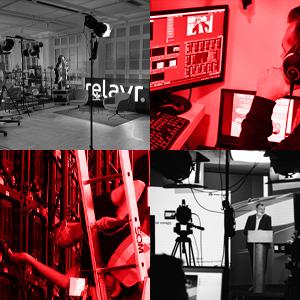 In an era of ever-evolving technology and modern communication solutions, more and more companies are opting for hybrid events, which greatly expand the possibilities for both event organizers and the participants as well as guests taking part.
As specialists with many years of extensive experience in the organization and setting of events, we know how important it is to carefully prepare for a hybrid event in terms of technology.
This kind of event needs to be polished and perfectly organized so that both offline and online participants can fully enjoy it.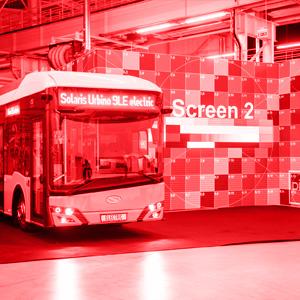 Mutlimedia solutions for hybrid events -

online

and

stationary
The realization of hybrid events requires not only the right skills and experience in the field of new technologies, but also an excellent grasp of the ever-changing and improving solutions that make it possible to even better fit for all event participants.
As specialists in the industry, we know how to properly adapt the chosen technologies to an event, so that they can equally connect the its organizers and participants - offline and online.
When helping to organize hybrid events, we aim to optimally match our operations with:
industry and subject matter of the event

number of online participants attending the event

technical capabilities of organizers and guests

location where the event is held

Thanks to such careful matching, we are able to meet all the expectations and requirements of our customers, who with our help can enjoy the the organization of a perfectly structured event.

The list of hybrid events we have completed includes this year's event, held at the headquarters of the Solaris, in Bolechowo.
We had the opportunity to assist the organizers in preparing the official launch of the new Urbino 9LE Electric bus.
At the client's request, we comprehensively organized the lighting and sound system, using excellent quality equipment. In addition, we also made an impressive structure, which consisted of 76 square meters of Esdlumen P2.84 LED screens, enabling the perfect presentation of all data and information, as well as modern and smooth communication with all participants event.
We also prepared professional content for the event, which was broadcast during the event and then - in two language versions - posted on the client's official website.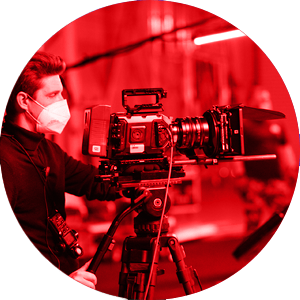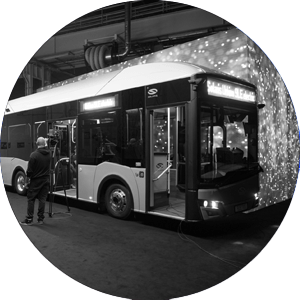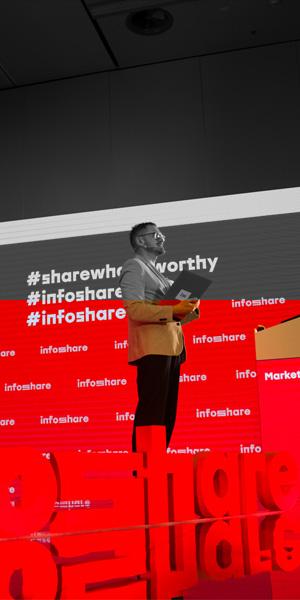 Hybrid events - why are they worthwhile

?
The realization of hybrid events presents a wealth of new opportunities for their organizers and participants. First of all, this type of event allows for almost unlimited range of possibilities, without any limits on the location of the of individual participants, as well as their number.
By creating hybrid conferences, exhibitions or meetings, with only a small conference space, you can organize an event for fifty, hundred or two hundred people.
Hybrid events are gaining in popularity, thanks to the extraordinary flexibility they guarantee. This is because they provide the opportunity to conveniently and comprehensively present the prepared information to all participants - both those who show up at the event in person, as well as online visitors.
Multimedia streaming studio –


innovation and customization
It's also an opportunity for individual exhibitors, who, without having to travel tens of kilometers to the venue, are given the opportunity to present themselves online, for example, via a streaming platform.
Our specialists will create a detailed realization plan for you, and then perform the entire setting, using the highest quality equipment. In addition, throughout the duration of the event we remain also at your disposal to make any last minute changes or adjustments if necessary.